Resilience in Dementia Series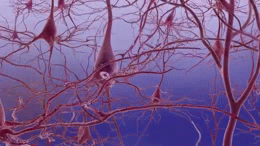 Wikimedia Commons
Brain resilience is the process of adapting well in the face of significant sources of stress, such as Alzheimer's disease pathology, other neurodegenerative conditions or biological aging. This thematic series provides a comprehensive overview of what factors contribute to brain resilience and how this affects brain health and cognitive function.
Guest ​​​​​​​Editor: Rik Ossenkoppele
Publication: Ongoing but closed for submissions
Aims and scope
Alzheimer's Research & Therapy is the major forum for translational research into Alzheimer's disease. An international peer-reviewed journal, it publishes open access basic research with a translational focus, as well as clinical trials, research into drug discovery and development, and epidemiologic studies. The journal also provides reviews, viewpoints, commentaries, debates and reports.
Although the primary focus is Alzheimer's disease, the scope encompasses translational research into other neurodegenerative diseases.
Alzheimer's blogs from BMC