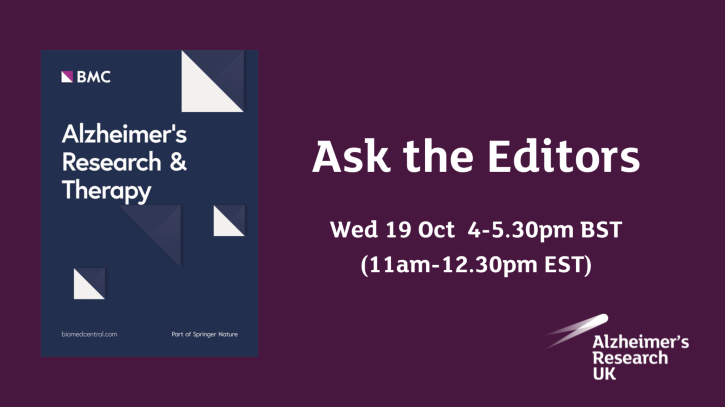 In partnership with Alzheimer's Research UK, Alzheimer's Research and Therapy Editors-in-Chief, Dr. Douglas Galasko and Dr. Philip Scheltens, would like to invite you to our "Ask the Editor" virtual event.
Free to attend, you will have the opportunity to get a behind-the-scenes look at the following and more:
The peer review process;
What an Editor looks for when assessing a manuscript;
How to get published and promote your research;
The Academic Publishing landscape;
Open Access publication;
Preprints;
Research Integrity
Following a short presentation, the floor will be opened for your questions.
To attend, please register here.